Parking a large trailer in a tight garage can be a daunting task for even the most experienced drivers, but thanks to the new Trailer Valet RVR robot-tank, it's as easy as maneuvering an radio-controlled car.
The RVR may look like one of those RC vehicles you used to play with as a child, but it is actually and incredibly strong vehicle capable of moving trailers as heavy as 9,000 pounds. All you have to do is attach it to your trailer and use a remote control to have it move, turn and park it in even the tightest of spaces. Powered by up to four powerful planetary gear motors and featuring heavy-duty caterpillar treads that allow it to do its job on multiple surfaces – asphalt, grass, dirt or gravel – this thing is a modern version of the little engine that could.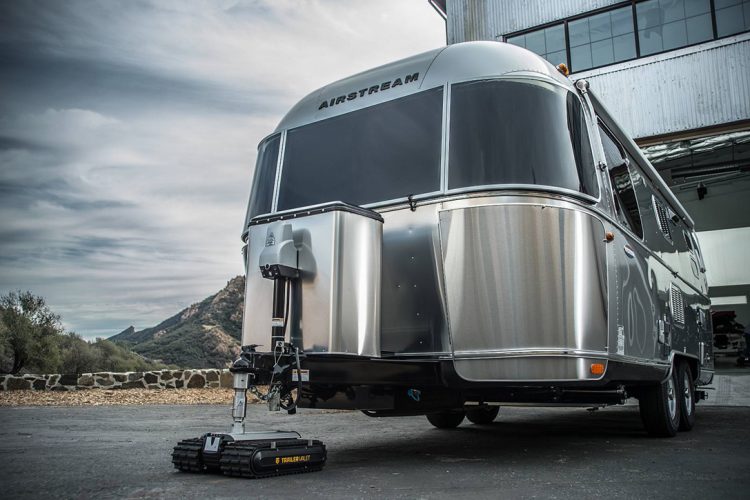 The tiny Trailer Valet RVR comes in three different variants, to suit different needs. The $2,100 base version features two planetary gear motors and is able to move up to 3,500 pounds, the $3,400 model has three motors and can handle 5,500 pounds, and the $4,100 RVR is powered by four gear motors and can easily move trailers as heavy as 9,000 pounds. They all appear to be roughly the same size and have an estimated 30-minutes of battery life.
Source: odditycentral.com