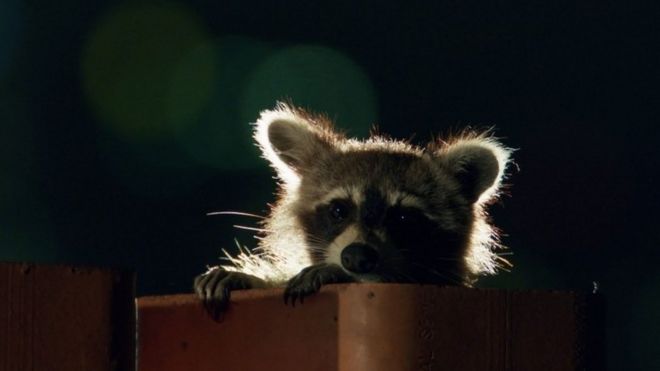 A baby girl has been attacked in her room by a raccoon in the US city of Philadelphia, her family says.
Four-month-old Jourini Black suffered claw marks to the face when the raccoon attacked her while she slept then dragged her across the floor.
"She was laying on the floor – across the room – blood all over her face and her PJs," her mother told US media.
The girl has undergone surgery but could take a year for her to fully recover.
Her mother, Ashley Rodgers, says the attack happened late on Wednesday when she took her other child, a six-year-old boy, to the bathroom.
"We heard a sound upstairs and we see a raccoon run down the steps," she told CBS News.
The family had just recently moved to the apartment on North 22nd Street.
Ms Rodgers said she had contacted the landlord when she saw a raccoon earlier in the evening and the landlord had told her he had chased the animal out.
The family intends to take legal action.
"It is his responsibility. There's no reason an animal should have gotten into the house with minors," the girl's father, Samuel Black, told CBS.
Locals say raccoons are common in the neighbourhood, especially with the amount of rubbish that accumulates in the area.