A group of fraternity members in Bethesda, Maryland recently gave the phrase "drink the air" a literal meaning, after staging a monster party so fueled by alcohol that the air in the venue tested positive on a police breathalyzer.
Last month, Montgomery County police officers raided a home in an upscale neighborhood of Bethesda after receiving several complaints from neighbors, and broke up what must have been one hell of a party. Court documents show that the officers found insulated windows, plastic bags full of beer cans and liqueur bottles, and the floors sticky with spilled booze. The ambient air inside the suburban house was tested with at least one breathalyzer and registered a positive result of 0.1.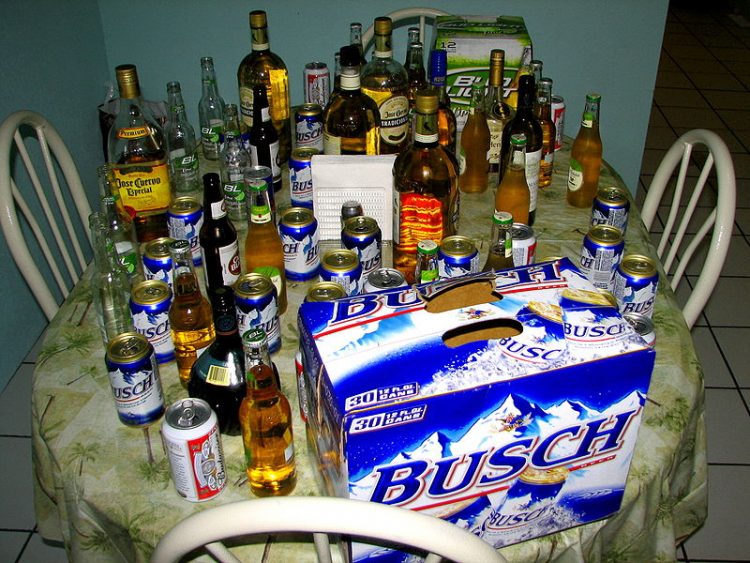 It was later revealed that the rented house had hosted a "Tequila Tuesday" party organized by six members of the Sigma Alpha Epsilon fraternity, all students at the private American University. They have been charged with 126 counts each of allowing underage possession of alcohol and furnishing alcohol to a minor, and now face fines of up to $315,000.
About 70 people, aged 17 to 20, attended the Tequila Tuesday party. Some locked themselves in the bathroom and one jumped from a second-storey window, in an attempt to escape police. They were all tested for alcohol and allegedly vowed never to attend such parties again.
Police said that three of the accused Sigma Alpha Epsilon members were on the 2017 executive board of the fraternity. Even though the SAE fraternity was charged with three other violations this year, it is still listed as having a good/active standing with American University.
source:odditycentral.com