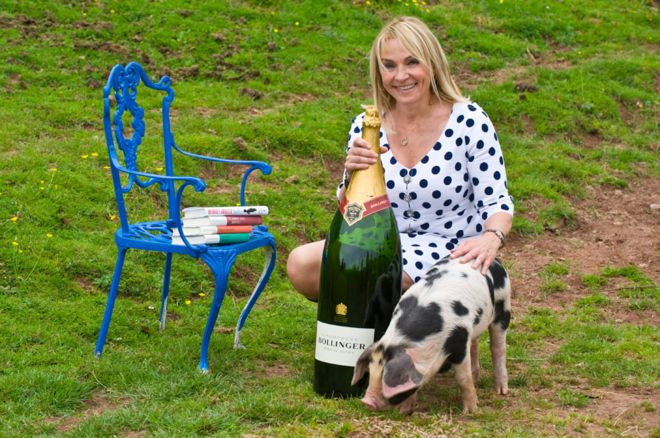 An award for humorous novels has been put on hold after the judges said this year's entries weren't funny enough.
The Wodehouse Prize for Comic Fiction won't be awarded this year.
"We did not feel than any of the books we read this year incited the level of unanimous laughter we have come to expect," judge David Campbell said.
A statement said there were "many amusing and well-written books", but "none fulfilled the criteria of making all of the judges laugh out loud".
Previous recipients of the prize include Helen Fielding, Michael Frayn, Howard Jacobson, Marina Lewycka, and Alexander McCall Smith.
One of the prizes is having a rare breed pig being named after the winning novel.
Campbell said: "My fellow judges and I have decided to withhold the prize this year to maintain the extremely high standards of comic fiction that the Bollinger Everyman Wodehouse Prize represents.
"We look forward to awarding a larger rollover prize next year to a hilariously funny book."
The Wodehouse Prize, named after humorist PG Wodehouse, is the UK's only award to recognise comic fiction for adults and is traditionally presented to the winner at the Hay Festival.