If you're feeling overwhelmed by all the features and apps available on smartphones these days and miss the good old days when mobile phones were simple communication devices, you'll probably love Light 2, a stylish "dumb phone" designed to eliminate time-wasting distractions from your life.
The original Light mobile phone launched in 2015, and was about as bare-bones as a cellphone could get. You could basically only use it to make and take phone calls, but its creators, Joe Hollier and Kai Tang, recently decided that in order to improve its usefulness while still keeping users safe from smartphone distractions, the handheld needed a few extra features. The recently announced Light Phone 2 is just as tiny and stylish as the original version, but also features text messaging capabilities, an alarm clock and a headphone jack.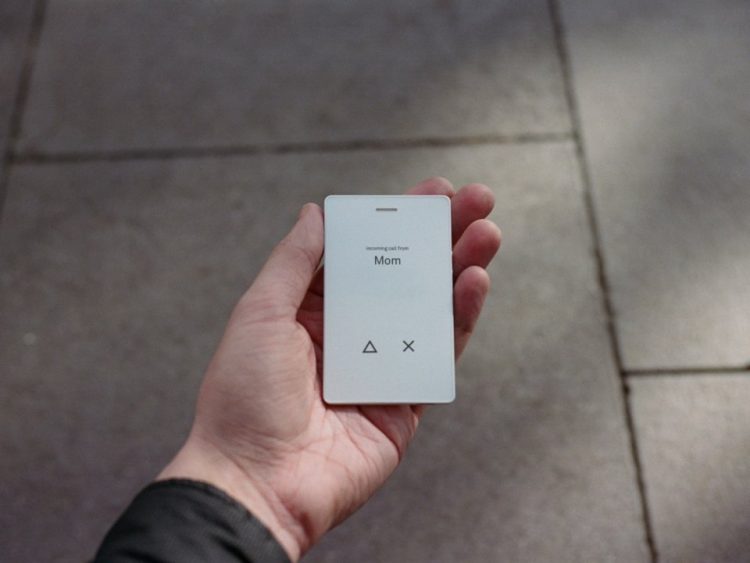 "Light Phone 2 encourages you to spend more quality time doing the things you love most, free of distractions," Brooklyn-based startup Light said in a recent announcement. "Enjoy a morning jog, a drink with an old friend, a night on the town or day at the park with your kids, waking up with a coffee and a good book, a trip to the beach, or simply some time away from your Instagram."
Data from analytics company Flurry shows that people in the US spend around five hours a day on their smartphones, while a study from the tech-support firm Asurion found that Americans check their phones an average of 80 times per day. Those are some pretty alarming numbers, and to make matters worse, scientists are reporting that too much screen time has a negative impact our brains, especially those of children.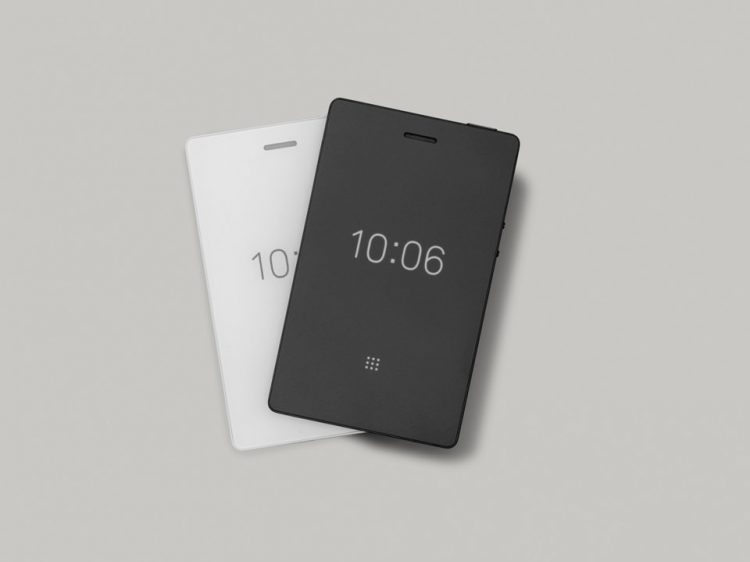 With smartphone app developers using psychological apps to get users hooked faster and for long periods of time, it's no surprise that smartphone addiction is a very serious problem that is only getting worse. But in a world becoming more connected with each passing day, even imagining our lives without smartphone is a difficult thing to do.
Light Phone 2 will most likely never replace your Apple or Android handheld, but it can at least help you mitigate the effects of smartphone addiction by allowing you to "go light" every once in a while. You'll still be able to stay in touch with the important people in your life, but you'll be free from the apps distracting you from the wonders of the analog world.
"By allowing you to leave behind your smartphone, it encourages you to spend quality time doing the things you love the most, free of distraction. We call this 'going light'." the makers of the Light Phone said. "The Light Phone 2 brings a few essential tools, like messaging and an alarm clock, so it's even easier to ditch your smartphone more often, or for good. It's a phone that actually respects you."
The Light Phone 2 is only 6.5 millimeters thick and about the size of a credit card, so you can just put in your pocket, or even your wallet, and just forget about it. There's no need to check it every few minutes, allowing you the freedom to take in the world around you and interact with real life people.
Like the NoPhone or Substitute Phone, the Light Phone 2 carries a philosophical message that encourages people to disconnect from the digital world at least every once in a while. But thanks to its barebones features and clean, beautiful design it can actually go beyond that and attract smartphone users frustrated with their overly complex handhelds.
But becoming free of smartphone distractions doesn't come cheap. The minimalist Light Phone 2 is expected to be priced at around $400, which is actually considerably more expensive than some smartphones. However, a lot of people seem to think the device and what it promises to do are worth the price, as evidenced by the success of Light's latest crowdfunding campaign. With 24 days left until deadline, the company's Indiegogo campaign has already raised $360,000, blowing past its $250,000 goal.
Source:odditycentral.com