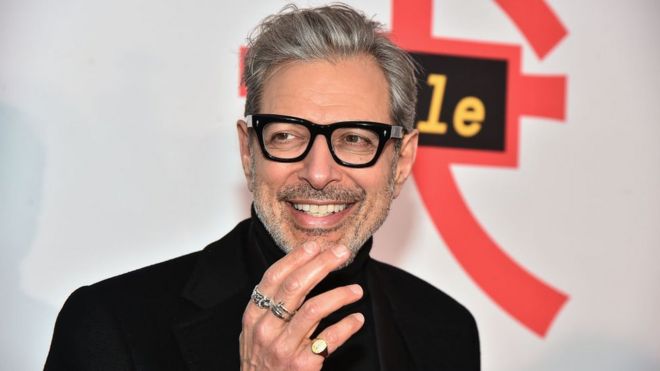 Jeff Goldblum has announced he is releasing his first album at the age of 65.
The Hollywood actor is an accomplished jazz pianist and has a band called The Mildred Snitzer Orchestra.
He was spotted by record execs after playing alongside jazz singer-songwriter Gregory Porter on The Graham Norton Show last year.
Goldblum, the 65-year-old star of films like Jurassic World, Thor: Ragnarok and The Fly, has now signed with Decca Records, saying: "I'm so happy to be in cahoots with the wonderful people at Decca, one of the coolest and most prestigious labels of all time."
His album is due out later this year. But Goldblum is far from being the first celebrity to launch a recording career. Just for the record(s), here are 11 others who have tried their hand at making albums.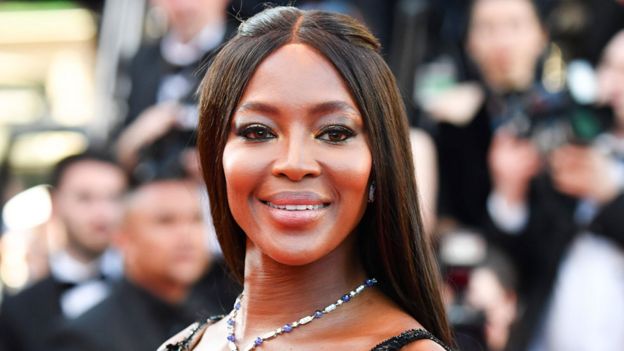 Christie Brinkley famously appeared in the video for Billy Joel's Uptown Girl. Yet fellow supermodel Campbell went one better in 1994 by releasing an entire album.
Babywoman, alas, hardly set the world on fire and went on to be ranked sixth in Q magazine's 2006 list of the 50 worst albums ever.
That said, Naomi can lay claim to a top 40 single thanks to the one week her song Love and Tears spent in the top 40… in 40th place.
Her brief stint as a singer also saw her appear on Top of the Pops, where she was joined by two Indian dancers and introduced by Bruno Brookes.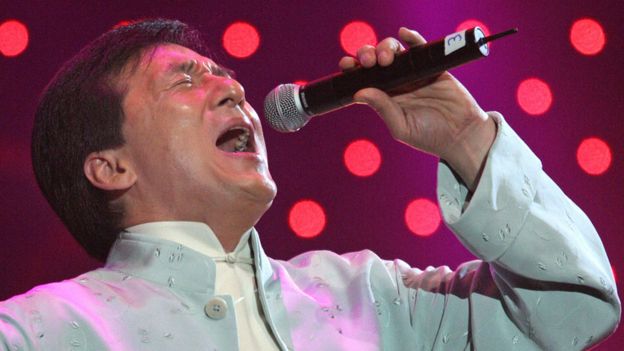 Known to millions for his martial arts prowess, Chan is also an accomplished singer who has released more than 20 albums in five different languages.
He started off singing over the closing titles of his films and went on to release a string of albums, the first of which – 1984's Love Me – featured a song called Jackie's Legend.
In 2008 he made an official tie-in album for the Beijing Olympics. Seven years later, he recorded a song in aid of Beijing's bid to host the Winter Olympics in 2022.
He's also sung on screen, notably in 2002's The Tuxedo when he did a more than passable imitation of James Brown.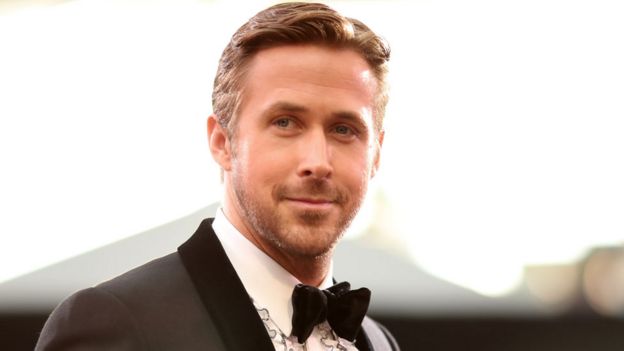 Anyone who saw La La Land will know Ryan Gosling can carry a tune, even if he sometimes needs a bucket to do it.
If further proof is needed, though, look no further than Dead Man's Bones – a concept album he recorded with his friend Zach Shields in 2009.
Originally intended as the soundtrack to a play about monster who falls in love with a ghost, the score eventually appeared in the form of a suitably sepulchral-sounding record.
Werewolf Heart, My Body's a Zombie for You and Flowers Grow Out of My Grave were just some of the cheery tracks the duo subsequently performed on a Halloween tour.
Watch Gosling perform In The Room Where You Sleep with The Silverlake Conservatory Children's Choir.