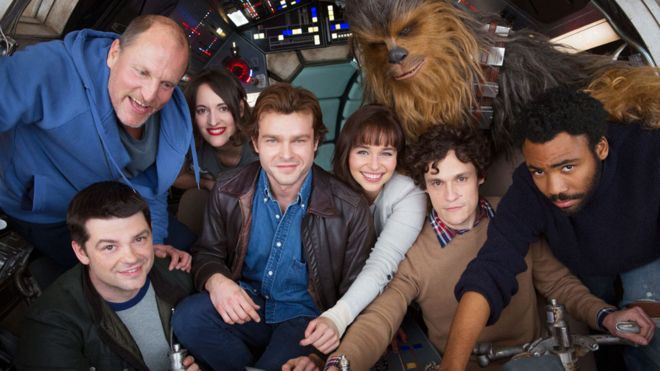 Solo: A Star Wars Story, the latest prequel in the huge film franchise, has failed to make the impact Disney had hoped in North America.
Analysts had predicted Ron Howard's film about a young Han Solo would take between $130m (£97.6m) and $150m (£112.7m) on its debut weekend.
But it had to settle for $103m (£77.4m), which was still enough to knock Deadpool 2 off the top spot.
Solo, starring Alden Ehrenreich, took an estimated $168m (£126.2m) overseas.
However, the film was generally praised by critics when reviews first came out.
The Hollywood Reporter reckons that most box-office analysts blame Solo's underwhelming performance on the fact that it debuted just five months after Star Wars: The Last Jedi was released, suggesting audience fatigue.
"There's a question of frequency, and how many times people will go to the movies. Is this too much and too soon for a third time in a five-week period?" Disney distribution chief Dave Hollis told the film news website.
"Let's measure how we feel about this until more time passes," he added.
The Han Solo origin film fared less well than its fellow standalone, 2016's Rogue One: A Star Wars Story, which opened to $155m in the US and Canada.
In fact, it had the lowest opening for a Star Wars film since Disney took over the franchise, starting with 2015's The Force Awakens – the first of a trilogy – which took $248m over its first three days.
The Last Jedi, released in December, took $220m.