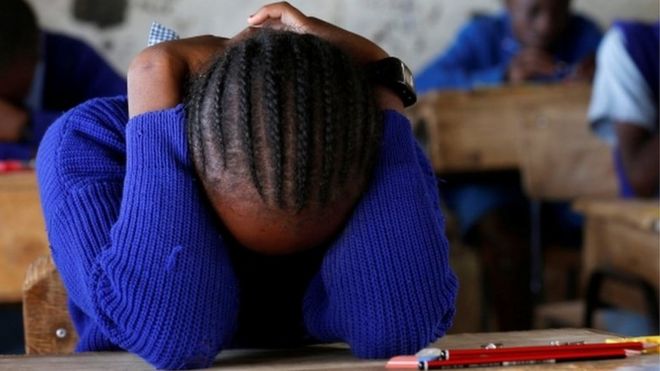 A Kenyan court has awarded a schoolgirl four million Kenyan shillings ($40,000; £30,000) after she was strip-searched by police looking for drugs in 2015.
Half-naked pictures of the young woman, allegedly taken by police during the incident, were then circulated on social media.
The court said the rights of the 18-year-old secondary school student had been violated.
The lawsuit was filed jointly by the victim and child rights group Cradle.
They said that the semi-nude photos humiliated her and sought compensation of $70,000.Local media say that the young woman was one of 45 students arrested by police reportedly for smoking marijuana and having sex on a bus.
Police reportedly intercepted the group's vehicle at a trading centre in the central Nyeri country.
The schoolgirl pleaded guilty to being in possession of marijuana shortly afterwards, and was sentenced to 18 months' probation.
In court, Justice John Mativo said the girl had been "subjected to degrading treatment" against international conventions protecting the rights of children.
The BBC's Wanyama Chebusiri in Nairobi says the ruling is being seen as a victory for children's rights in a country where similar incidents are sometimes overlooked.