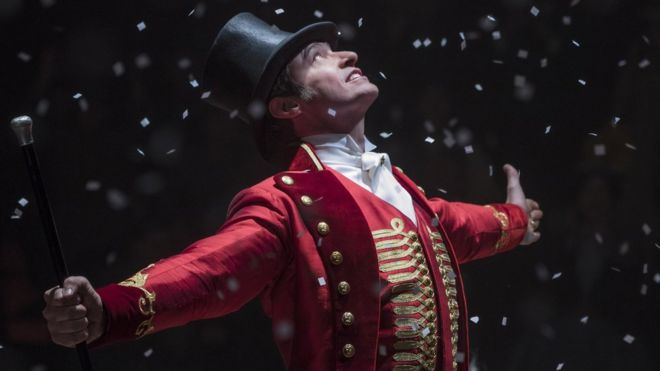 The Greatest Showman soundtrack is number one in the UK for the 11th week in a row – more than any other album in modern chart history except Adele's 21.
The soundtrack hasn't loosened its grip on the top spot since January, and has seen off competition from the likes of Craig David and Camila Cabello.
It has sold 465,000 copies – more than 40% of which have been on CD and vinyl, the Official Charts Company said.
The success comes despite lukewarm reviews for the movie itself.
The Telegraph declared it "completely and utterly bibbly bibbly quack-quack insane", while the Evening Standard called it "a load of big top baloney".
But the film, which stars Hugh Jackman as circus entrepreneur PT Barnum, defied the critics to become a major box office success. In the UK, it has sold £37.5m worth of tickets, second only to Black Panther in 2018.
Many fans are paying to see the film multiple times, with a knock-on effect on the success of the soundtrack, which has also spawned the top 40 hits This Is Me and Rewrite The Stars.
When it first reached number one, on its third week of release, songwriters Benj Pasek and Justin Paul said they were "honoured and thrilled" by its reception in the UK.
"The universal themes of inclusion and acceptance are what inspired every song on the soundtrack, and we couldn't be more proud of everyone involved," they told the Official Charts Company.
It now has the the joint-longest consecutive run at the top spot in the past 30 years, along with Adele's 21 in 2011.